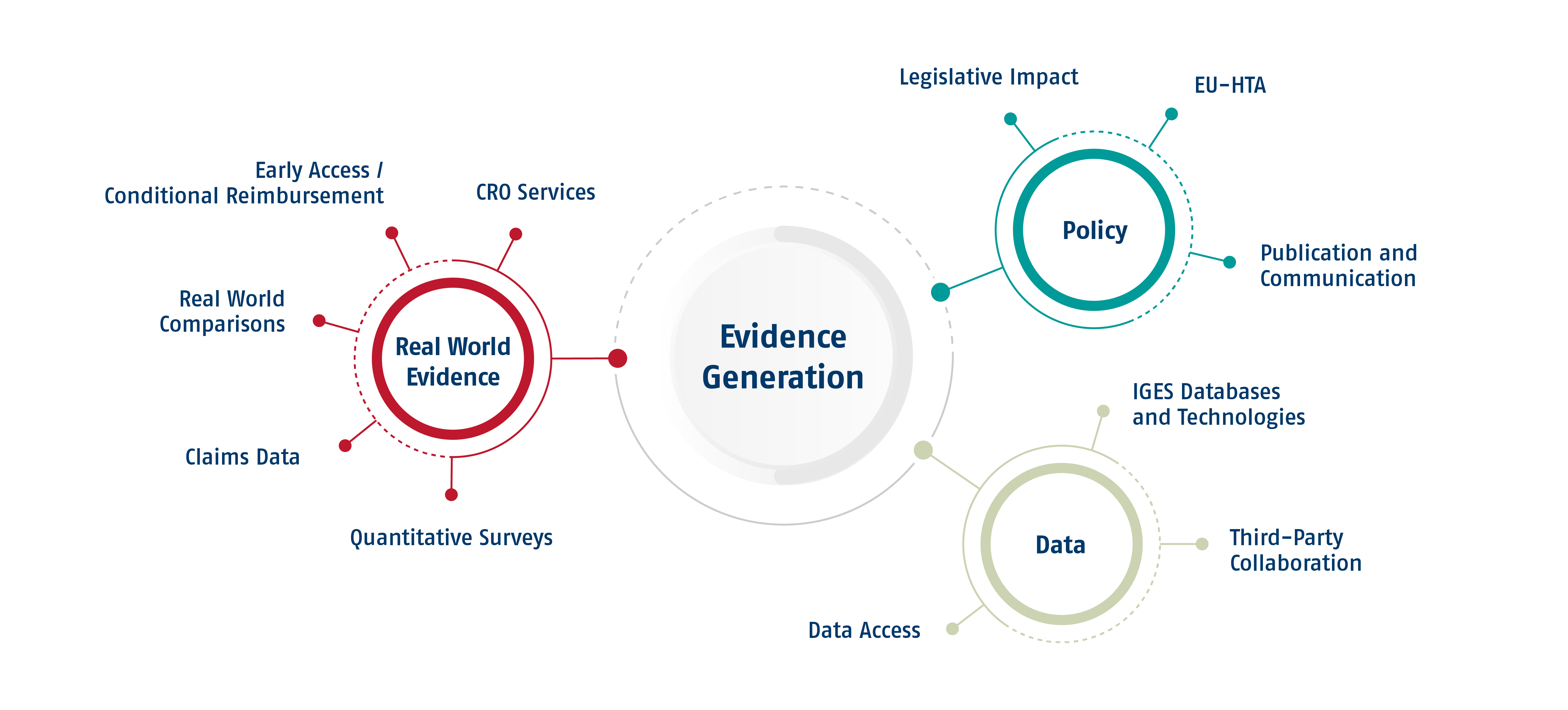 Evidence Generation
The role of real-world evidence is increasingly relevant to Market Access authorities. This is particularly true for products that carry an early evidence package or are being developed in rare indications. In these cases, additional data may be requested by responsible health authorities.

The collection of RWE may be facilitated as a proactive activity to enrich your HTA application or reactively as a requirement from local HTA process. In both cases, IGES can support in collecting RWE: from study conceptualization, study site recruitment, data collection, biostatistical analysis to result presentation and submission in HTA processes. With our in-house CRO and Biostats team we can support you along the way.

Due to its unique positioning as a trusted partner of all major stakeholders of the healthcare system, IGES also supports its clients with policy advice and communication support in the realm of evidence generation. While there is never an out-of-the box solution for any product, some innovations require early dialogue with payers, providers, and policy-makers more than others. IGES looks back on a strong experience in contributing to the evolution of HTA and data generation frameworks in order to support patient access for highly innovative drugs.