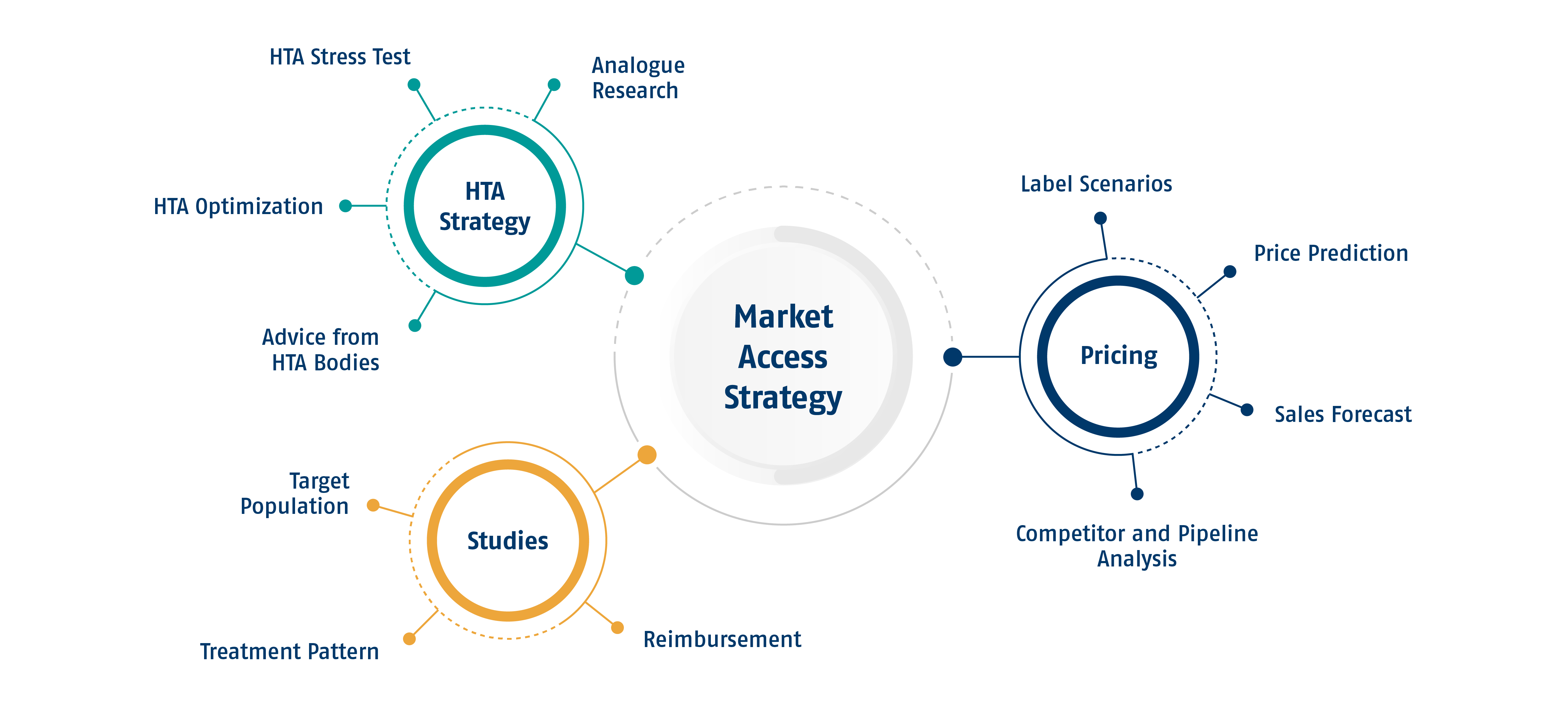 Market Access Strategy
Navigating the ever-increasing complexity of Market Access in Europe demands a lot from pharmaceutical providers. Despite all complexities, getting market access right is essential to achieve commercial success in Europe.

IGES with its vast experience in the realm of Market access can support your product from cutting through the complexity. We work with our clients every step of the way from shaping evidence generation programs to meet European HTA requirements to accurately assessing the commercial potential of assets and continuously optimizing market access strategy towards a products launch and beyond. Since IGES supports operationally along the whole Market Access process chain, we know what matters when deciding for scenarios and making crucial business decisions.